Are there better models for developing City-owned riverfront sites for a spectrum of public purposes?
Image Carousel with 6 slides
A carousel is a rotating set of images. Use the previous and next buttons to change the displayed slide
Slide 1: Los Angeles, Landsat 8 - Vegetation

Slide 2: Los Angeles River

Slide 3: ""

Slide 4: Deputy Mayor of City Services Barbara Romero giving opening remarks

Slide 5: ""

Slide 6: ""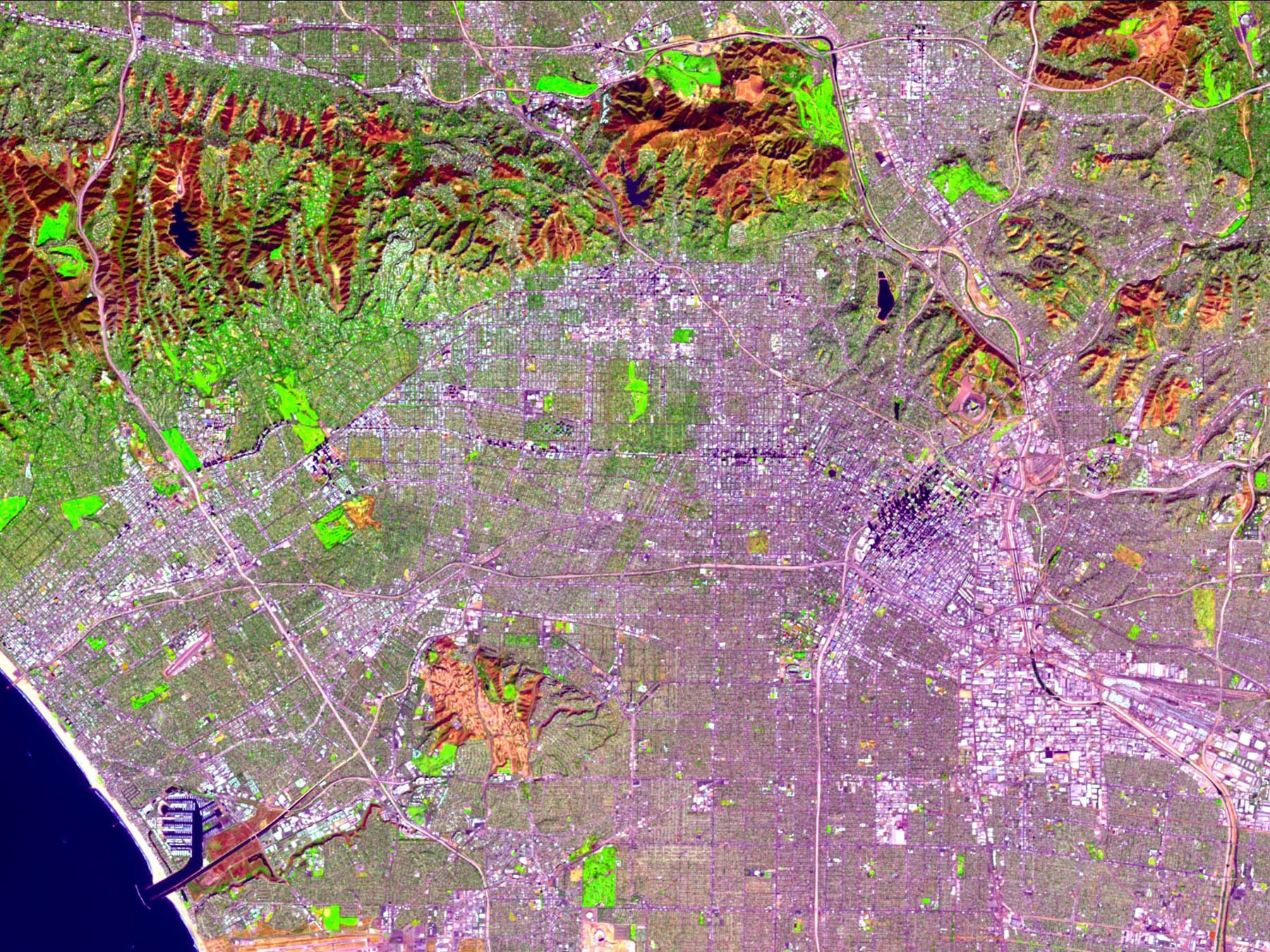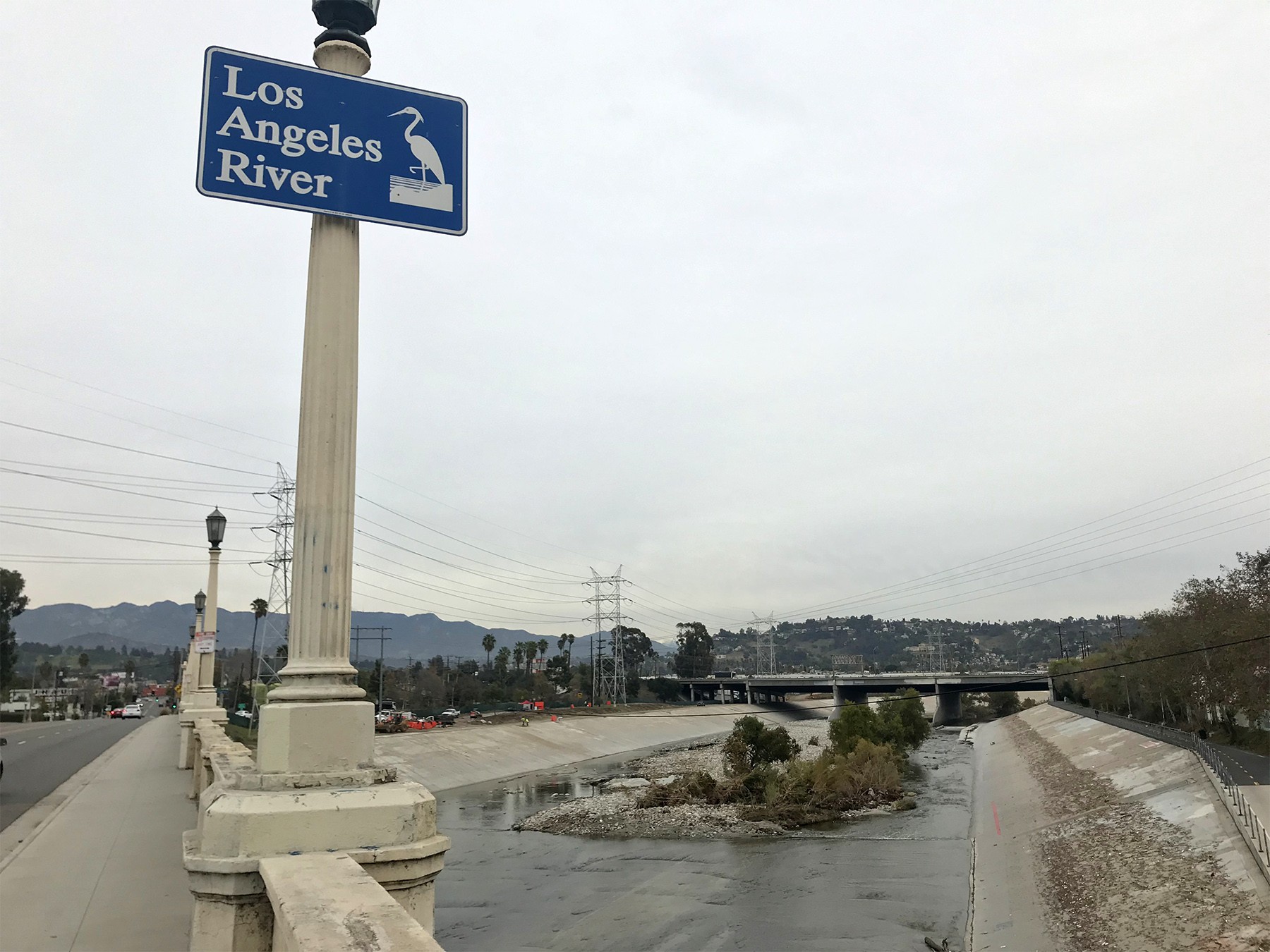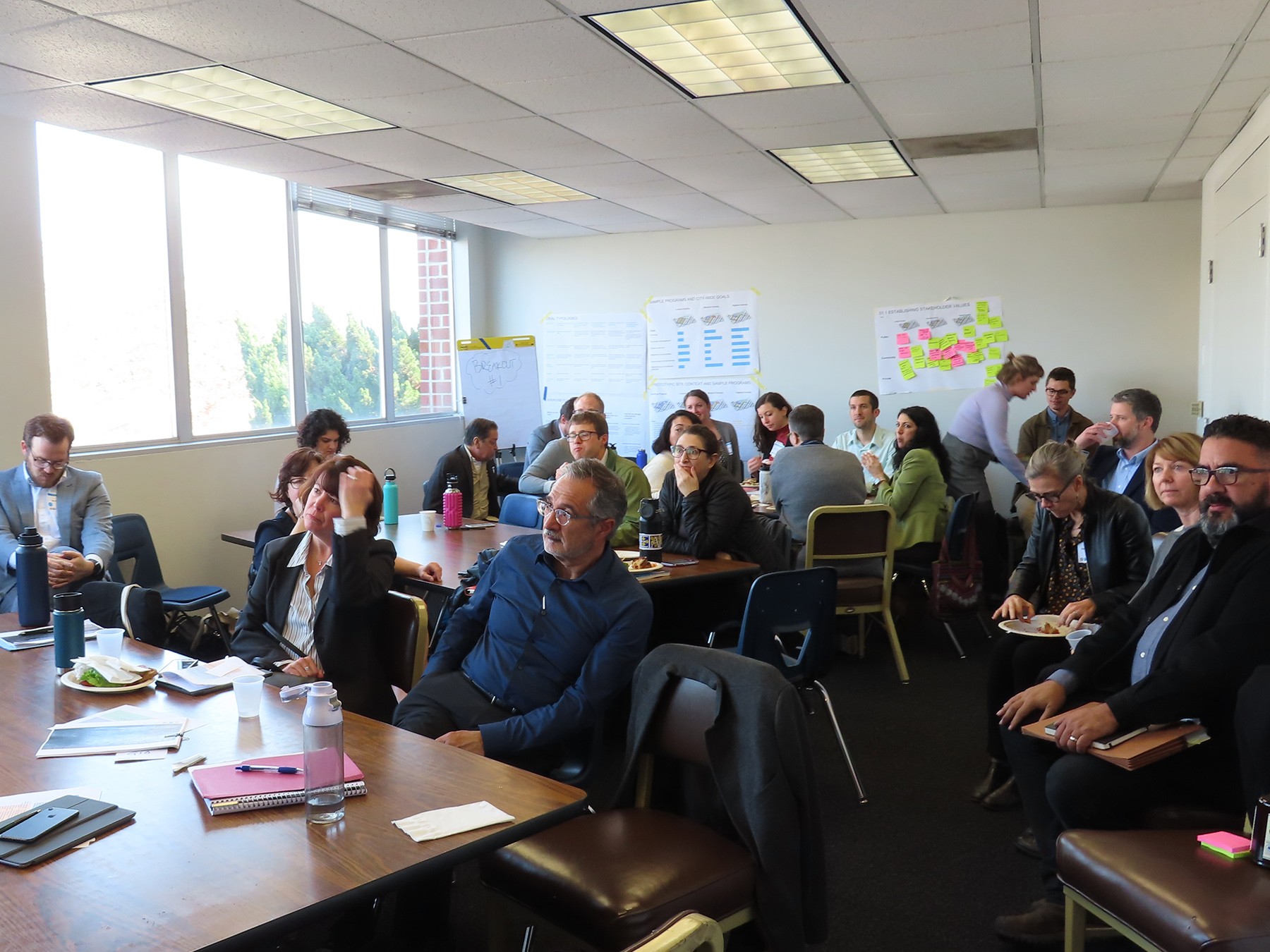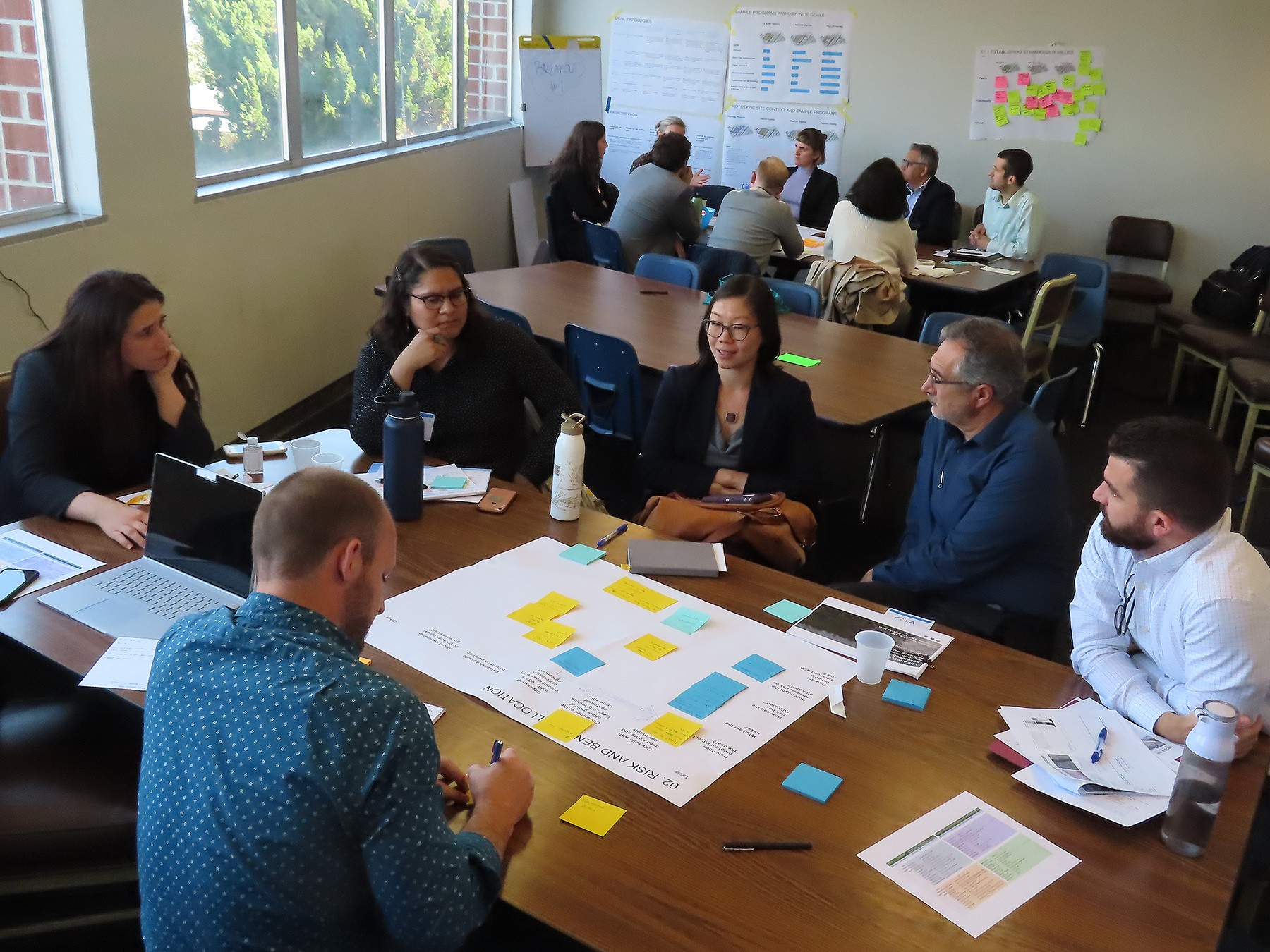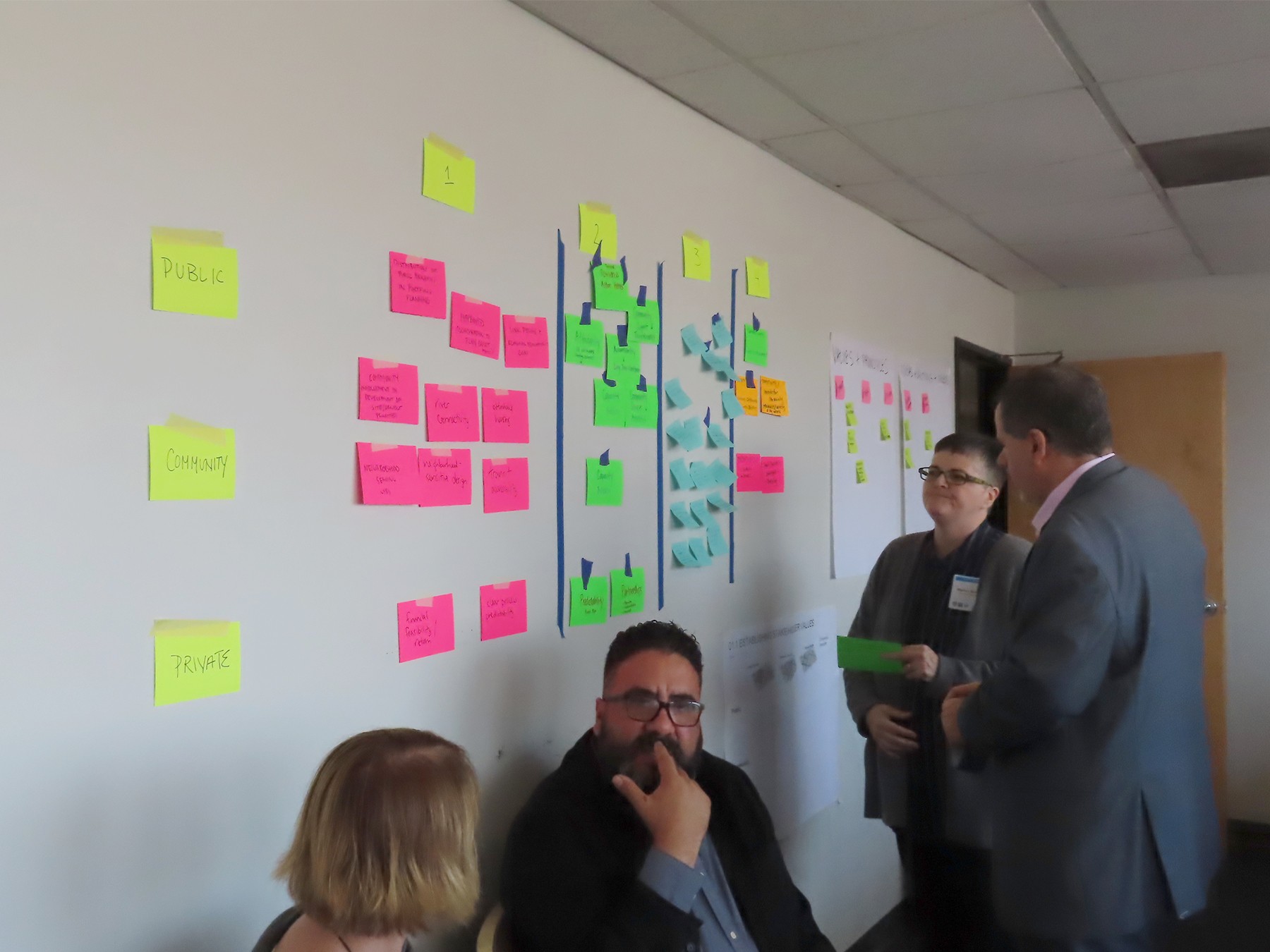 Previous
Next
The City of Los Angeles is seeking a new model for redeveloping or otherwise programming City-owned and operated land adjacent to the Los Angeles River toward greater resilience outcomes as articulated in the Resilient Los Angeles strategy. These resilience goals include increased access to open space, reduction of flood risk, expanded economic development opportunities, and provision of new affordable housing.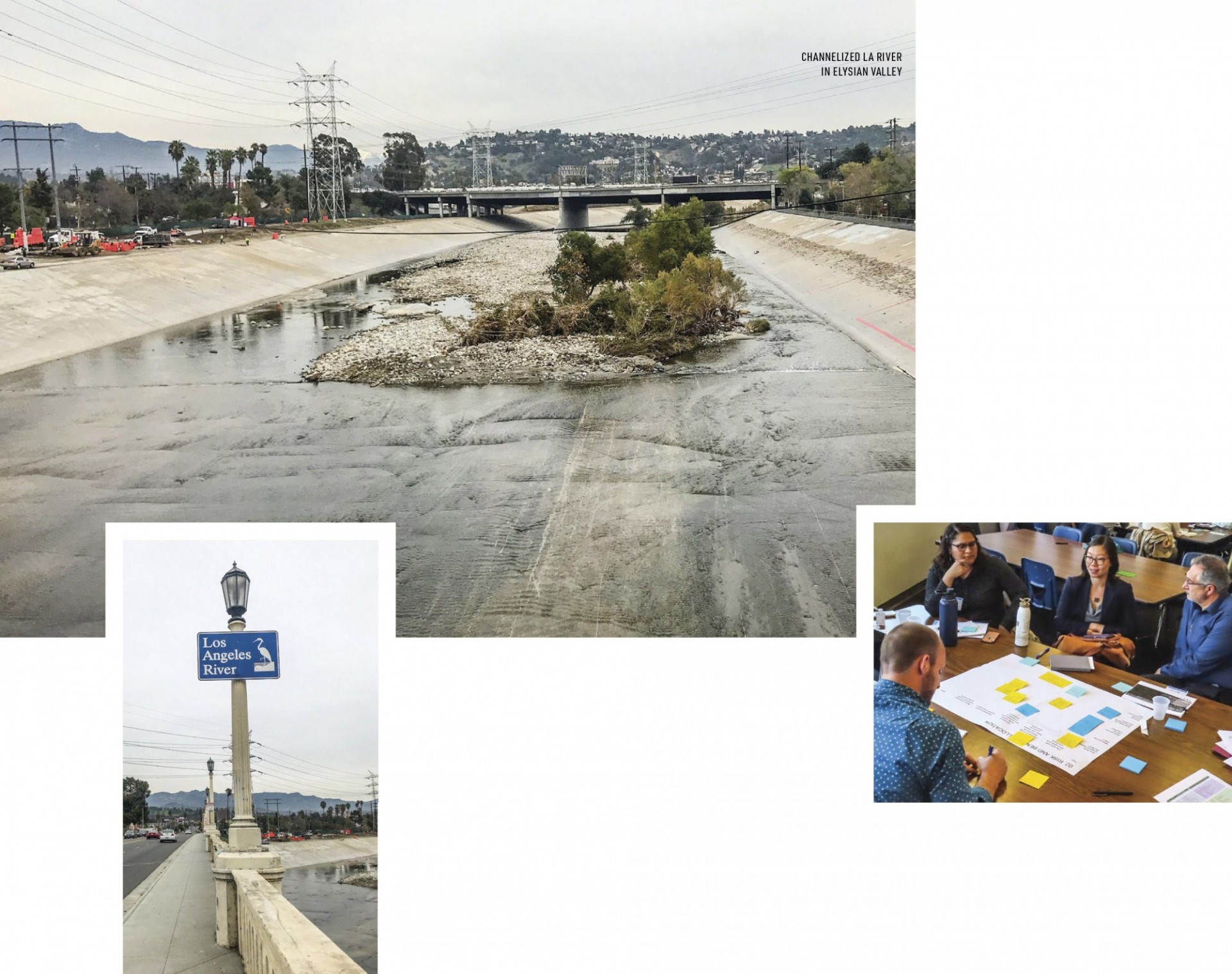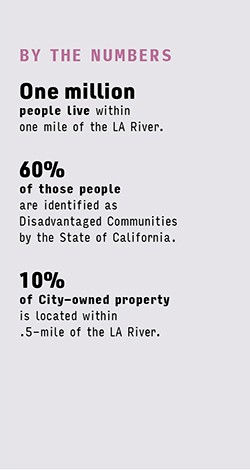 Building off of a decade of LA River planning, the Accelerator team delivered a one-day workshop where key stakeholders involved in River-based discussed roadblocks to implementation of LA River revitalization plans, a need for more connected and transparent planning processes that balance city-wide goals with community-based needs, and opportunities to engage the private sector in development to strategically deliver a range of public benefits. Participants also discussed governance models that institutionalize representation across public agencies, private actors, and communities. These models aim to coordinate investment in the LA River and adjacent neighborhoods, and through involvement of civil society and private sector actors, ensure transparency in the deal structuring process and a balanced approach to issues of displacement and value creation.

To support this conversation, workshop exercises were designed to test how a more inclusive approach could help achieve climate resilience to flood risk, enhance ecological health and community stewardship, provide affordable housing and reduce displacement, improve infrastructure and mobility, and ensure that economic opportunities reflect community needs.
---
CRCL TEAM 
PARTNERS
100 Resilient Cities
City of Los Angeles
NEWS
CRCL Facilitates "A Step Up: Los Angeles River Resilience Accelerator"