How can we better understand vulnerability in reef communities and develop holistic approaches that build adaptive capacity?
The Resilient Reefs Initiative—led by the Great Barrier Reef Foundation (GBRF) in partnership with the BHP Billiton Foundation, UNESCO, The Nature Conservancy, Reef Ecologic, and AECOM—aims to support UNESCO World Heritage Site reef managers with a new methodology for resilience-based planning and management.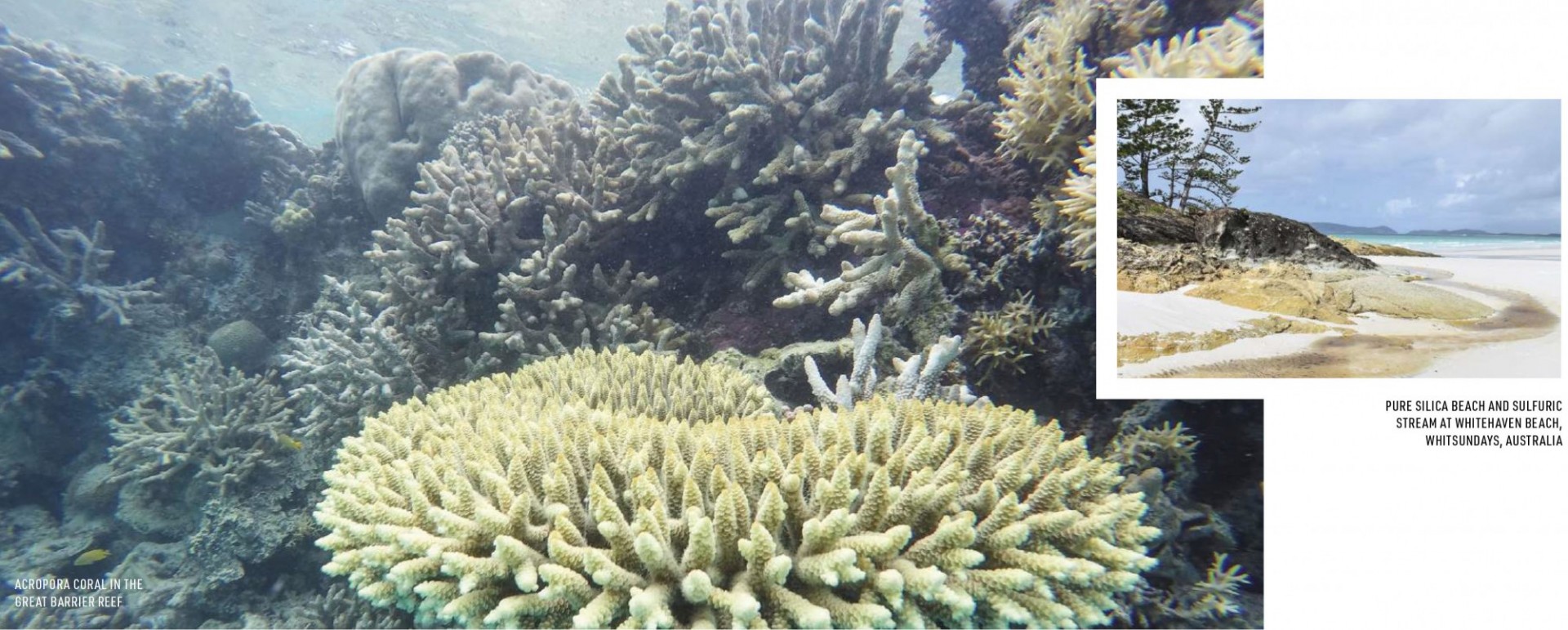 Through strategic support, the program will advance implementation of a targeted suite of priority actions that demonstrate the value of integrated local planning, and inspire and influence the global coral reef community toward collective action. The Accelerator team will deliver site-specific workshops at four reef sites based on the shared goal of using design to contribute to the health and adaptive capacity of reef ecosystems, adjacent communities, and impacted economies in light of existential climate hazards and vulnerabilities.
These workshops will align stakeholders around a common understanding of risk and vulnerability and strategic objectives; take stock of and evaluate existing projects, initiatives, and programs; develop and prioritize initial approaches to holistic interventions that address vulnerabilities; and identify key actions to advancing project directions. The development of a funding framework, stakeholder engagement strategies, and the policy/governance strategies needed to advance prioritized approaches will also be explored. 
The Center for Resilient Cities and Landscapes supported the initiative by creating visualizations of the interconnected risks facing reefs and reef communities and suggesting measures that can address them at scale: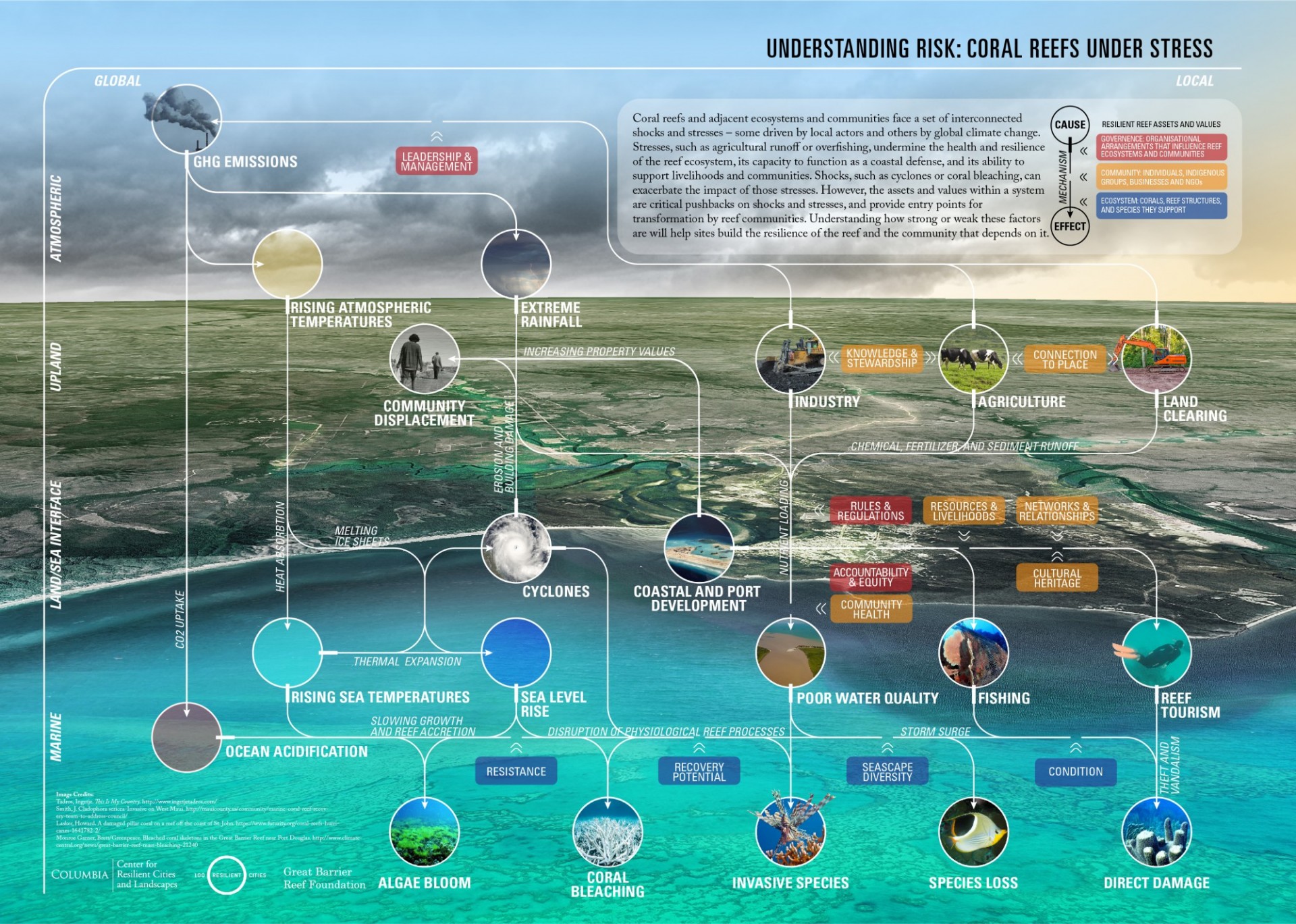 ---
CRCL TEAM 
PARTNERS
Great Barrier Reef Foundation
100 Resilient Cities
NEWS