What design interventions can help Tel Aviv address the urban heat island effect?
Image Carousel with 10 slides
A carousel is a rotating set of images. Use the previous and next buttons to change the displayed slide
Slide 1: Tel Aviv, Isreal, Landsat 8 - Variations in bare Earth

Slide 2: Port of Jaffa

Slide 3: ""

Slide 4: Fixed thermal comfort measurement stations

Slide 5: Coastal shading structures at Alma Beach

Slide 6: Accelerator team touring coastal resilience projects

Slide 7: Plans for a new community ocean pool

Slide 8: ""

Slide 9: Shading at community center playground

Slide 10: ""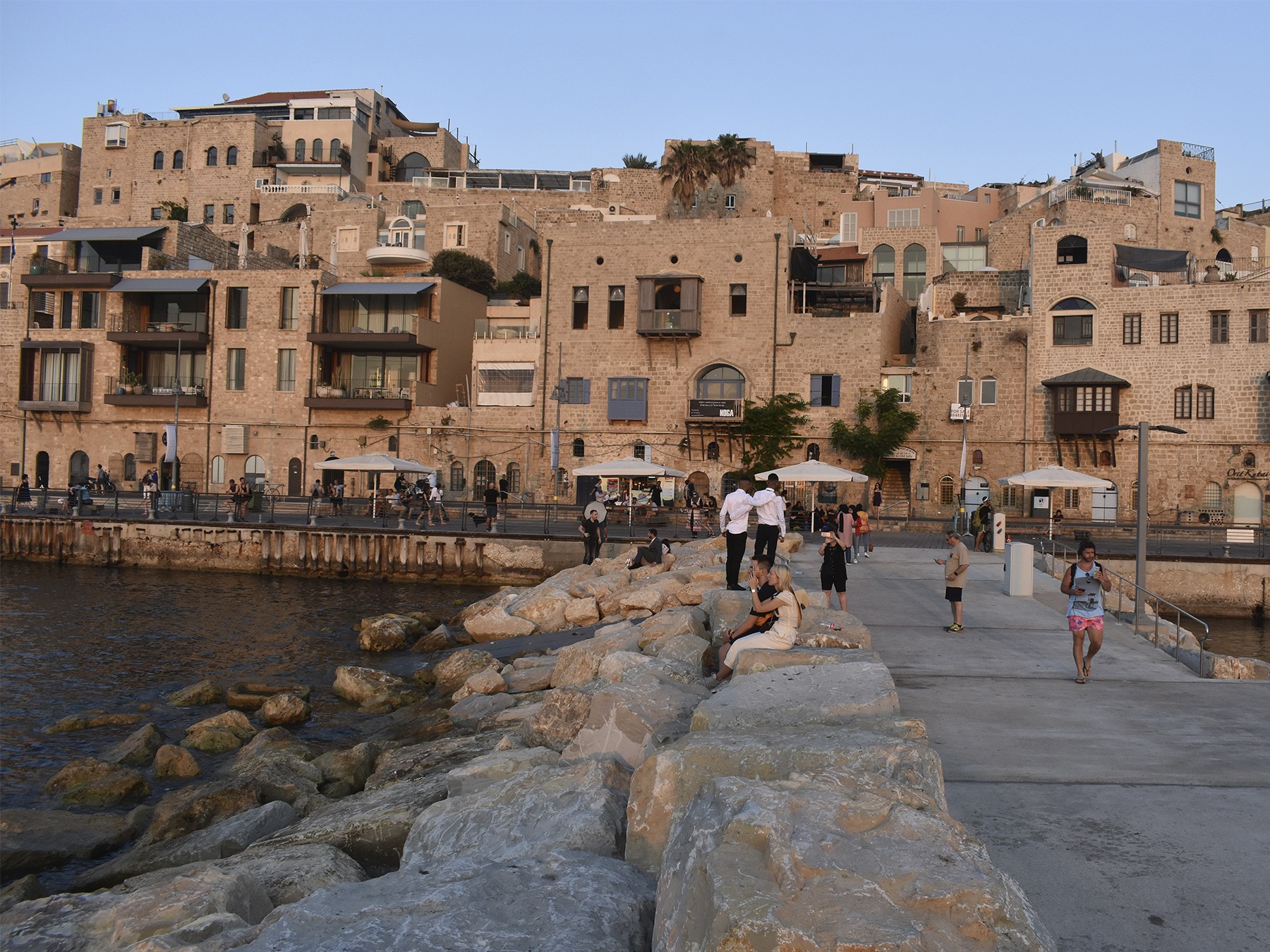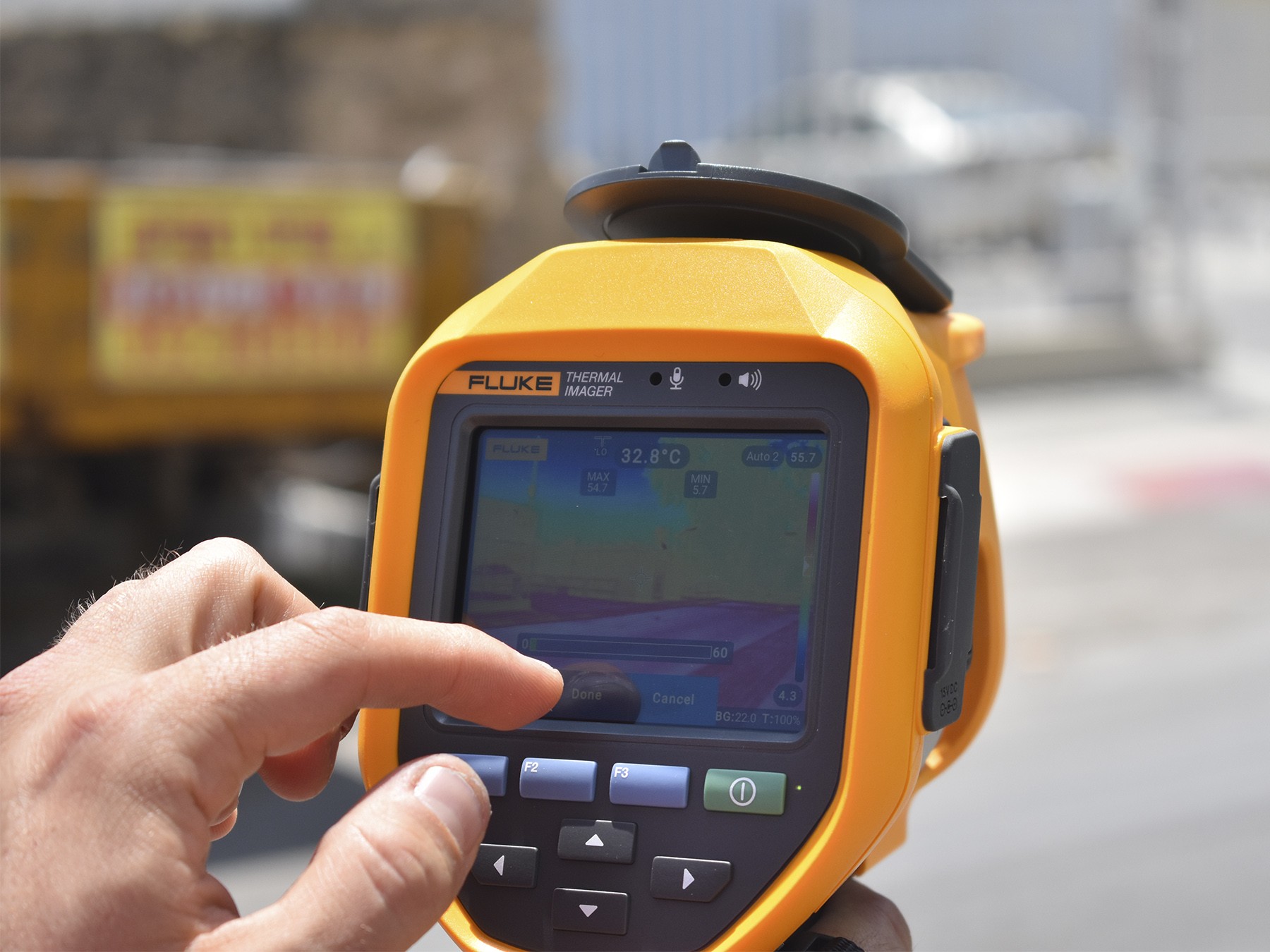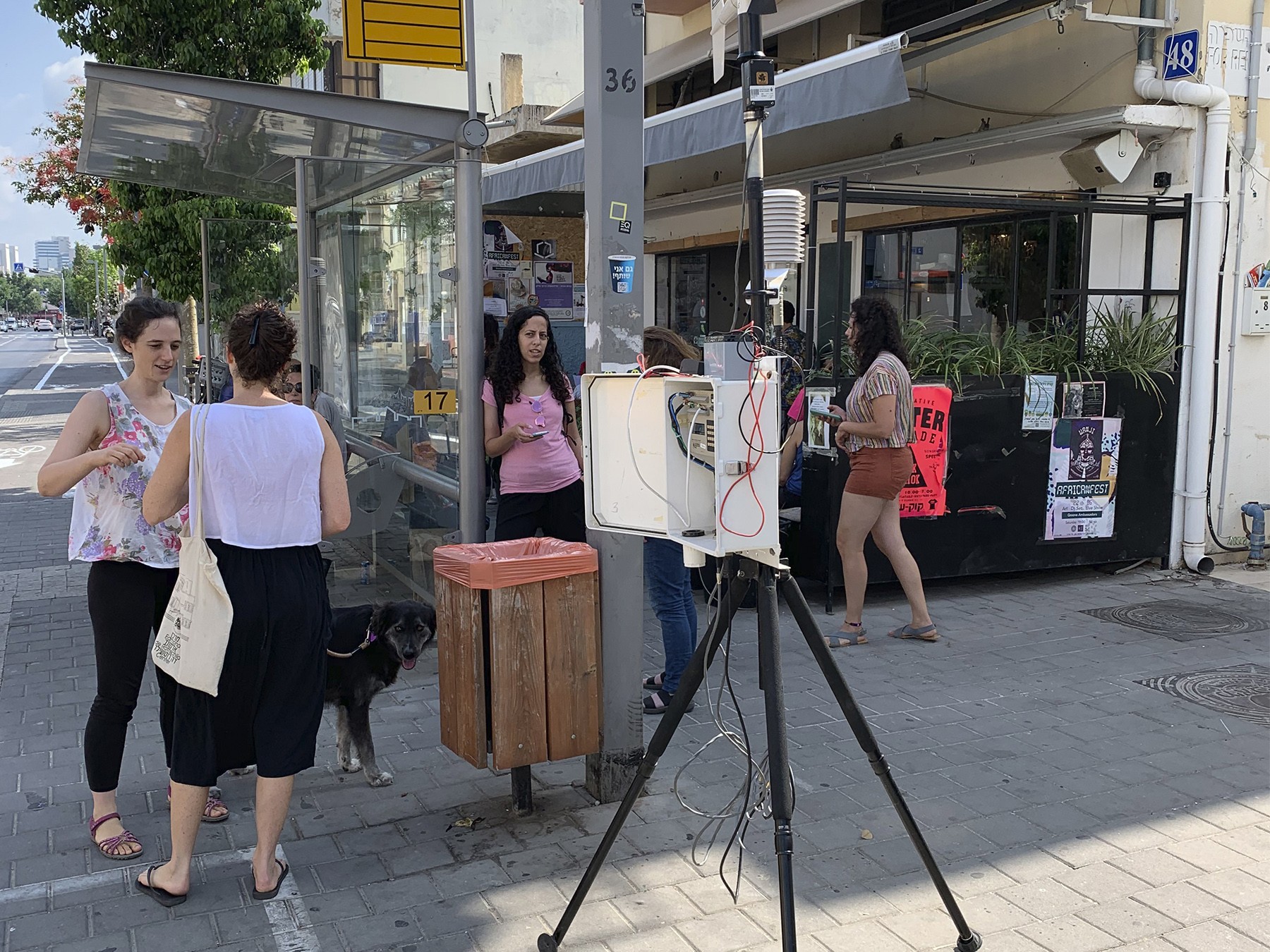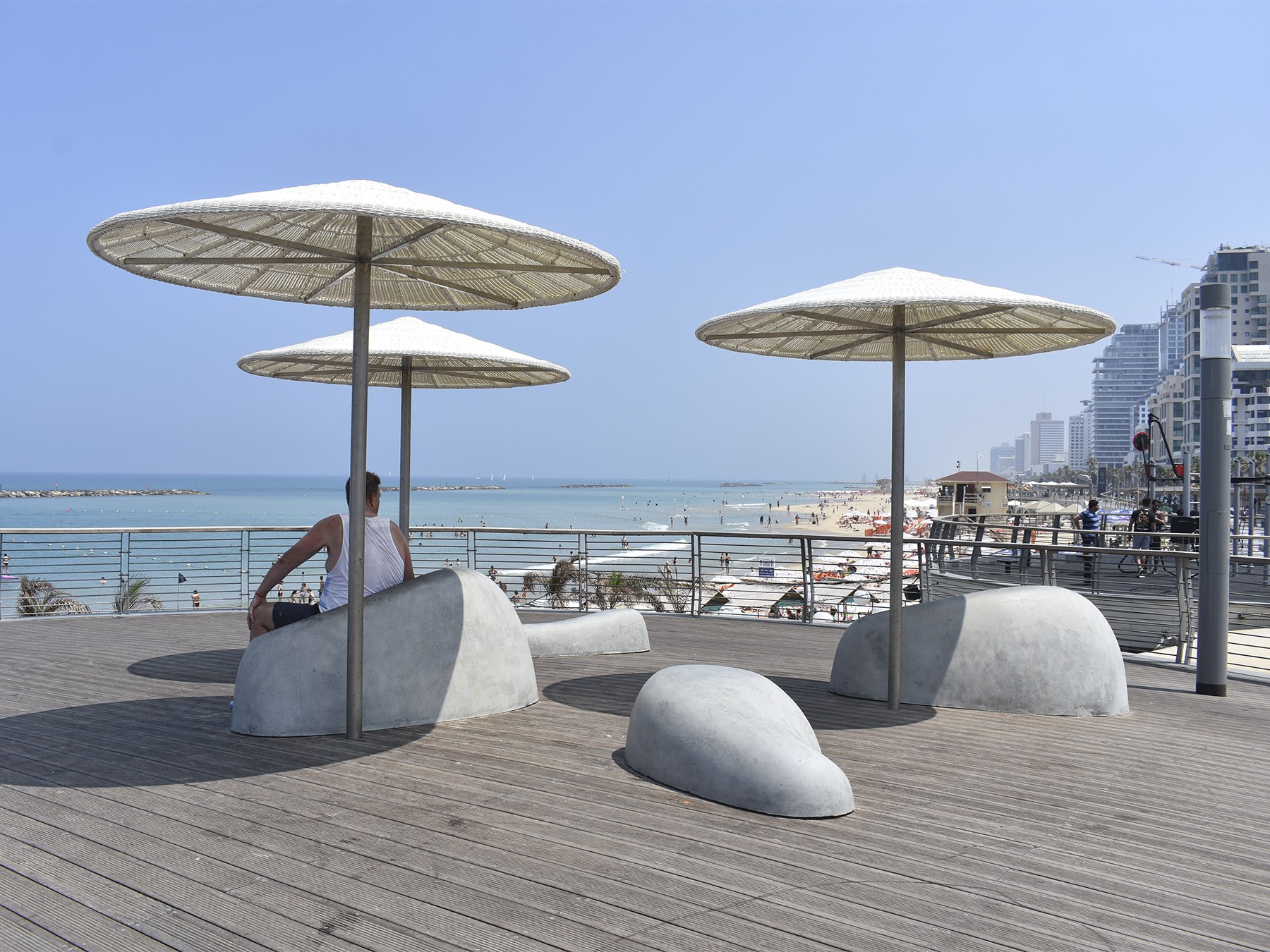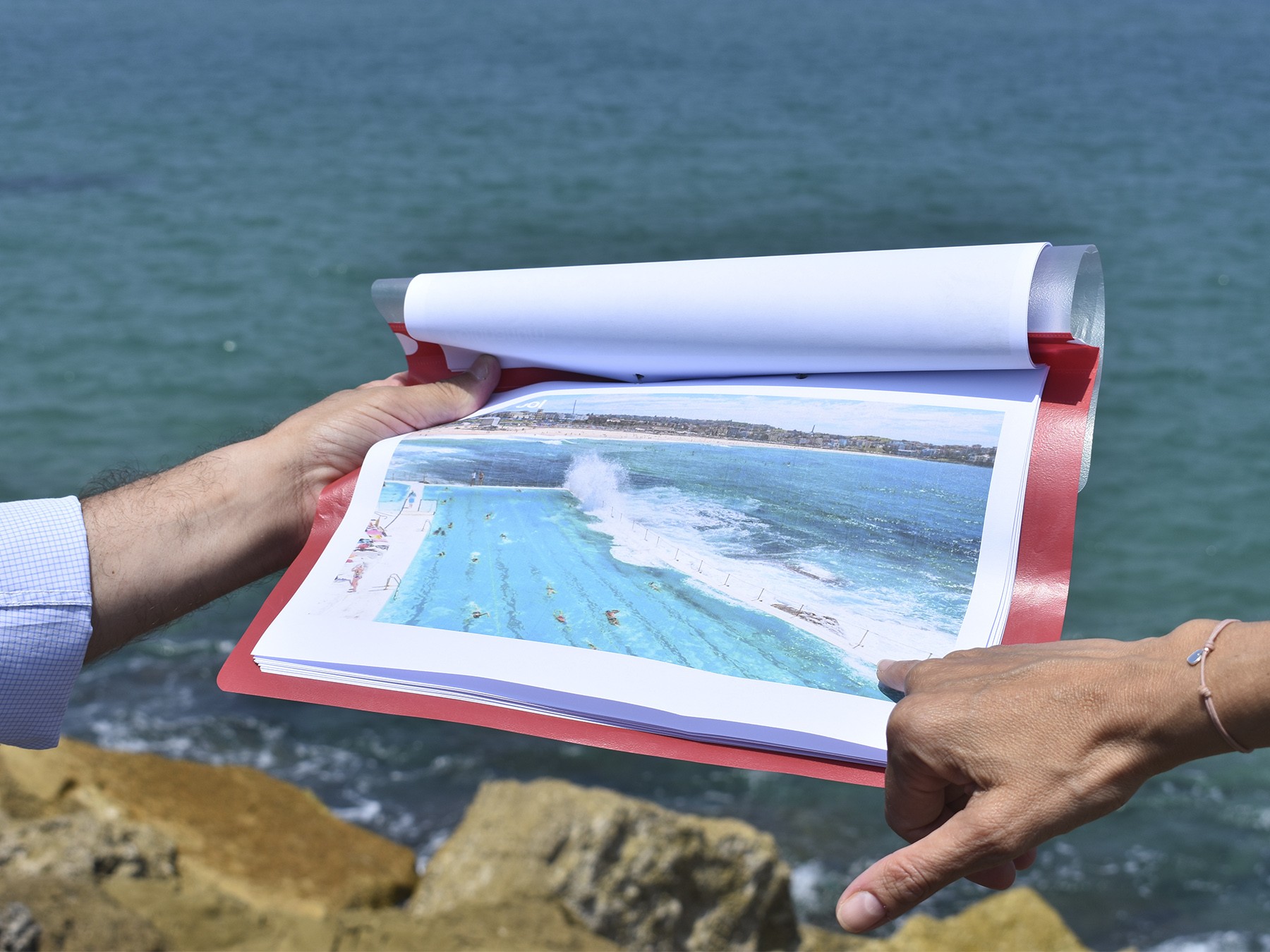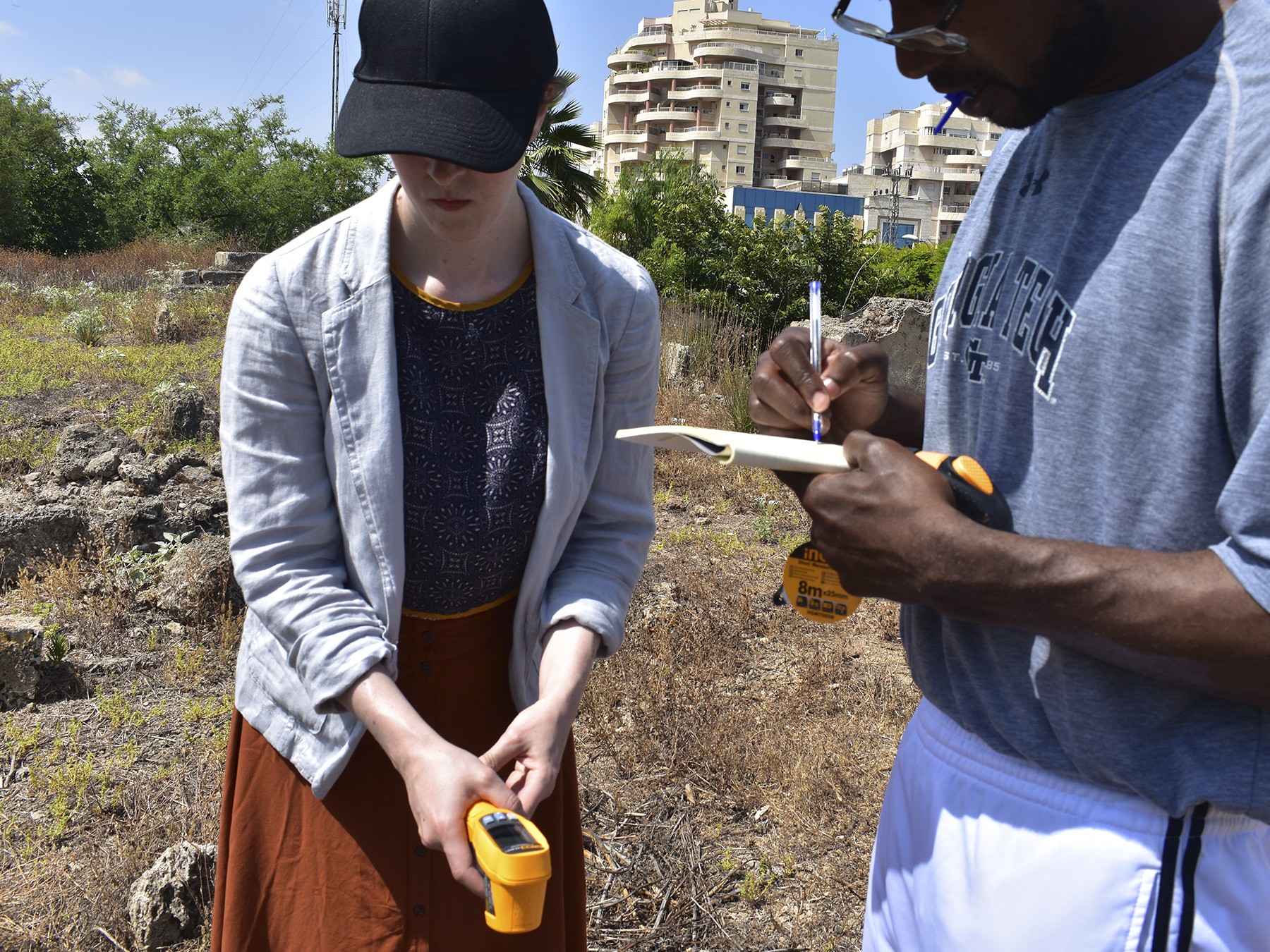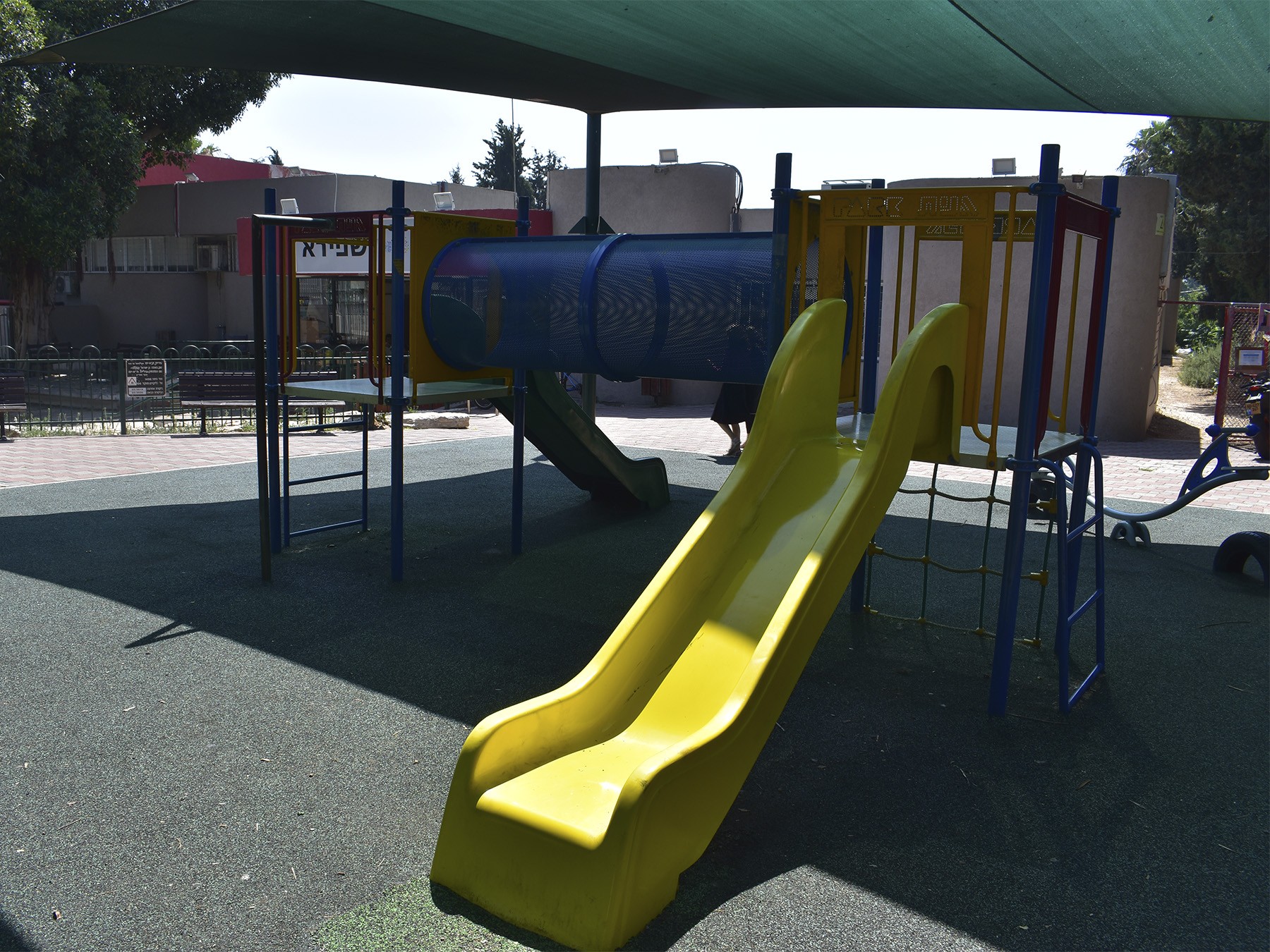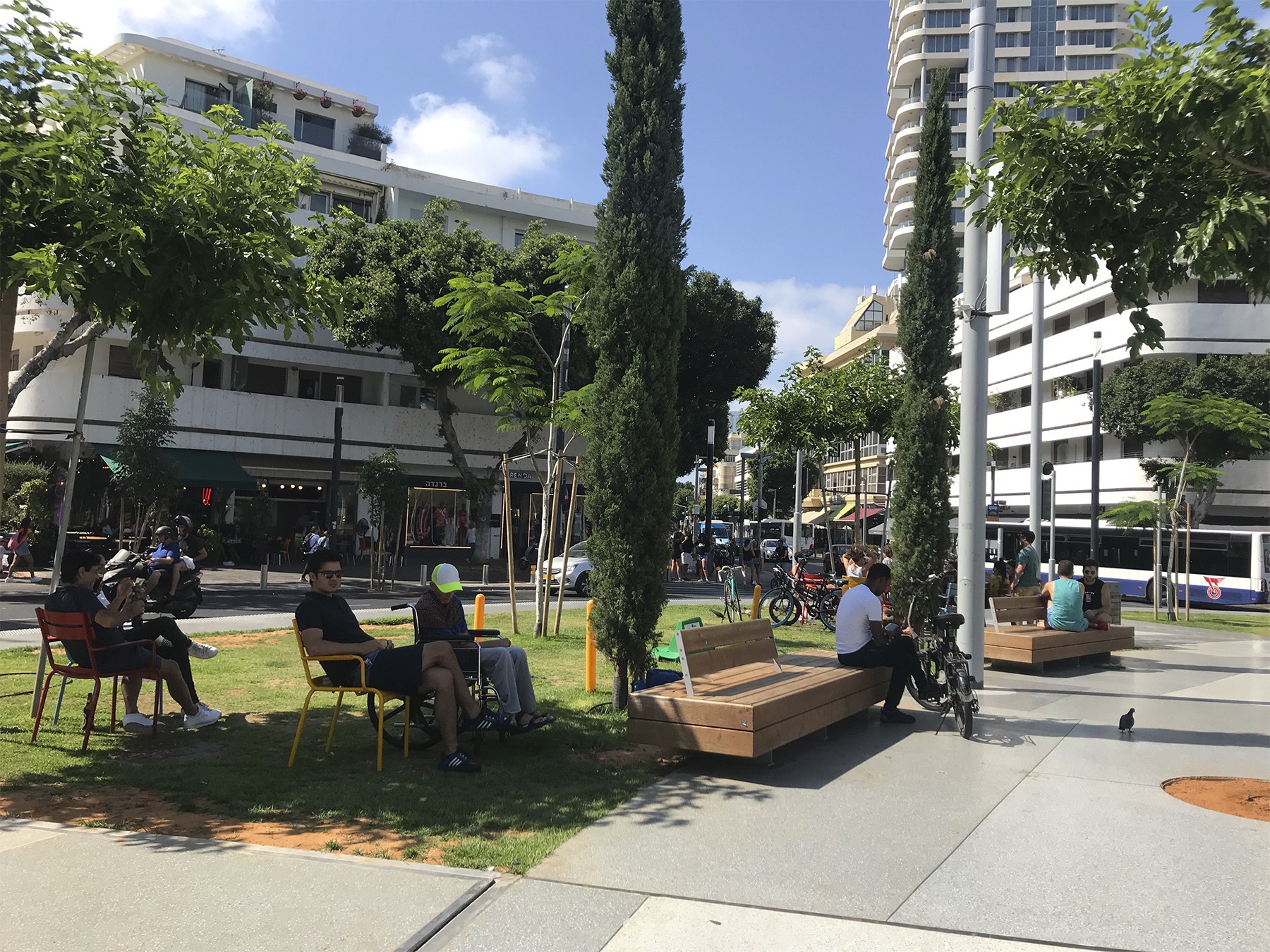 Previous
Next
In this growing city where the desert meets the Mediterranean Sea, climate change is leaving Tel Aviv-Yafo hotter and drier. A hotter climate means more energy to cool buildings, more people staying indoors or in cars, and vulnerable people becoming sick from heat exposure. In some neighborhoods, the streets were designed to channel the sea air through open boulevards while green spaces provide needed shade. But in other neighborhoods, the streets are dense, narrow, have  limited vegetation or green spaces, and typically have fewer resources to adapt. 
Working with CRO Efrat Makin-Knafo, Deputy CRO Omri Carmon, City partners at the City Architect and Environmental Authority  and scientists from Columbia and Tel Aviv University, the Accelerator pioneered a new method of prioritizing areas of the city most exposed and vulnerable to heat. Then, informed by a detailed microclimate and thermal imagery study,  urban design analysis and 3D modeling, and urban design and programmatic toolkit for urban heat based on global practice and academic research, the team brought together stakeholders to design projects that mitigate heat impacts and create a vibrant and accessible public realm. 
Our approach led us to Shapira, a neighborhood grappling with housing pressure, changing demographics driven from settlement of asylum seekers and migrant workers. And in November, 2019, municipal leaders, non-government experts, designers, academic experts, and community leadership participated in an intensive facilitated design session to visualize design concepts in public spaces. They included a redesign of the playground at the Shapira Community Center that brings together programs from across the neighborhood, reclamation of a bike lane and public program in ventilation corridors, and pedestrianization of Mesilat Yesharim Street to increase public programs and vegetative cover. 
So far, the effort continues to build a network of community planners and leaders who are sharing knowledge and scaling best practices. The Municipality is also advancing design proposals for Mesilat Yesharim, pursuing an emergency heat plan, exhibiting the Accelerator in schools across the City, and defining a new "Microclimate Overlay District" that can be codified through zoning and development standards.
---
CRCL TEAM 
PARTNERS
100 Resilient Cities
City of Tel Aviv - Yafo
The Porter School of Environmental Studies at Tel Aviv University